This Promotion is available beginning August 15th, and will conclude 5pm MST, Friday, October 2nd
For any new Distributor who joins Rezealiant Living as a Distributor and in the signup process purchases one of our new signup product packs – Rezealiant Living will include in their shipment (at no additional charge) additional product including: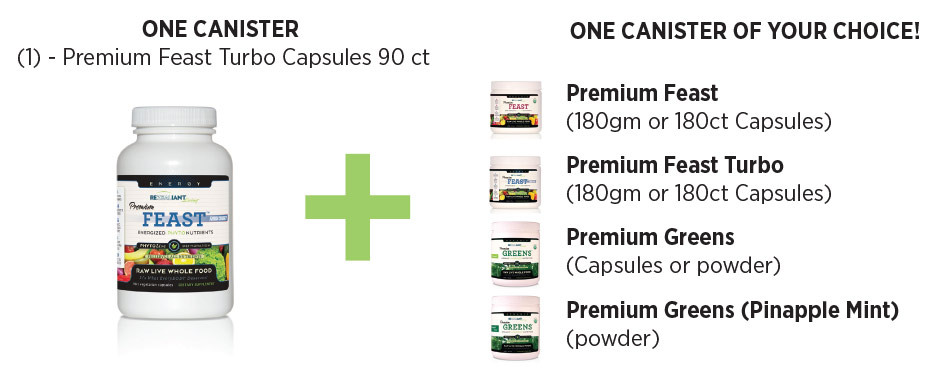 IN ADDITION!
The Referring active Distributor (Sponsor) will receive ONE CANISTER of Premium Feast Turbo Capsules (90ct) for every new distributor that signs-up with a pack purchase.
Signup Process:
The new signup will simply need to register at the referring sponsor's business opportunity replicated website, choose the package they desire, and complete the check-out process.
Once they have signed up, a team member from our Rezealiant Living Customer Care department will contact the new signup (very soon after their order), welcome them to the company – and verify which product they wish to receive. We will then ship the products and welcome kit to the new distributor.